TeamEXtension's Regional Sales Manager, Luis Torres has been recently interviewed by TMCnet.com at Interpop 2011 about the potentials of Android in the Enterprise market. With years of experience in the Java industry, Luis Torres knows and validates that Andorid can offer endless ideas to developers that will be essential in developing applications and devices.
Here is a valuable statement from Luis' recent interview.
"Android is built on top of Java, so it's a natural progression for us to move into the Android market. "Also, the standards for Android and Google Apps are much more open than other platforms. That leads to more creativity, and people don't have to spend money on the licensing. "
Read the rest of the interview here – Business Mobility – Exploring the Potential for Android in the Enterprise Market or watch it at here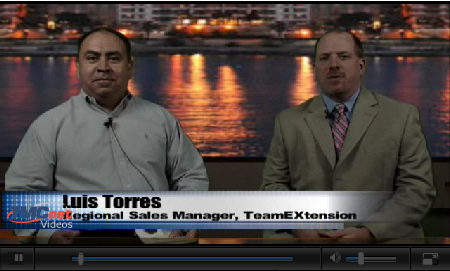 .