Here's a quick 3 minute presentation of what we offer and how we can help your business grow.
TeamEXtension's Regional Sales Manager, Luis Torres has been recently interviewed by TMCnet.com at Interpop 2011 about the potentials of Android in the Enterprise market. With years of experience in the Java industry, Luis Torres knows and validates that Andorid can offer endless ideas to developers that will be essential in developing applications and devices.
Here is a valuable statement from Luis' recent interview.
"Android is built on top of Java, so it's a natural progression for us to move into the Android market. "Also, the standards for Android and Google Apps are much more open than other platforms. That leads to more creativity, and people don't have to spend money on the licensing. "
Read the rest of the interview here – Business Mobility – Exploring the Potential for Android in the Enterprise Market or watch it at here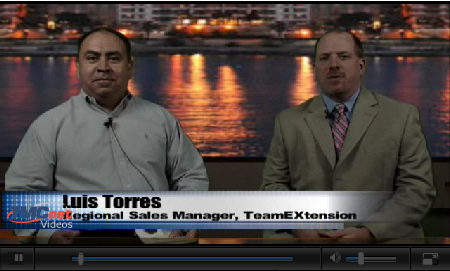 .
Once again, TeamEXtension CEO, Bienvenido David III has been interviewed by infoworld.com about the company's strategy on speeding up the progress of handling critical IT projects. On the March 21st post entitled, "Quick and easy IT productivity wins" by Dan Tynan, he shared his winning tactic on using Harvest Co-op to monitor everyone's activity in real time.
This is under "IT productivity win No. 7: Get social" topic.
Bienvenido David III, CEO at Java development company TeamEXtension, uses Harvest Co-op, a Twitter-like tool that allows his team to track in real time what anyone is doing at any time.
"We use it more for keeping track of resources instead of keeping track of projects or tasks," he says. "If someone is working on something that's not planned and might affect a project — like side requests from bosses, miscommunicated tasks, or work delays — we catch that immediately. We all think about our day before we start, then enter our agenda into Co-Op for that day. This extra communication channel helps get everyone in sync and improves our productivity."
Read the rest of Quick and easy IT productivity wins entry.